The "BARNIM PANORAMA Naturparkzentrum Agrarmuseum Wandlitz" is one of the most important attractions  of the Barnim Natural Park. The house is more than an ordinary museum: Beside of the permanent exhibition a show garden and an explorer path invite to explore, to marvel and to learn.
In about six theme rooms a multifaced presentation is created. A preserved bull of the region in life size greets the visitors even by voice during their further walk through the museum. Large photographs with collection objects and show windows  are attached alternately at the walls.
The herd of tractors takes a whole hall. The agricultural machine exhibition inside is enlarged by big land and drilling maschines in the external part of the museum.
Outside children and grown ups have the opportunity to experience the explorer path. Typical nature elements of the Barnim Natural Park are included there. One can learn a lot about the soil, the water and the wood and theirs inhabitants and be in close contact with them.
Further information one find in the Pankower Allgemeinen Zeitung: Link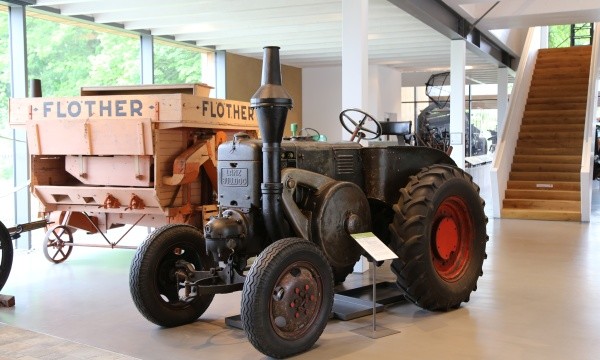 Arrival: the best is to take the "Heidekrautbahn"
From the train station Wandlitz the BARNIM PANORAMA can be reached by feet. The way to it is signposted. At place the restaurant "Dampflok" offers possibility to get a hot meal. It is advisable for groups to make a booking before their arrival.
Kontakt & Informationen:
BARNIM PANORAMA – Naturparkzentrum Agrarmuseum Wandlitz
Breitscheidstr. 8-9, 16348 Wandlitz
Phone.: 033397 68192-0 | info@barnim-panorama.de | www.barnim-panorama.de